Project Blue Book:
Pictures from Project Blue Book:
In this section:
The Trent photographs:
McMinnville, Oregon, May 11, 1950.
Please read the presentation of the case. Here are the two close ups that were handed by Blue Book to the Colorado Project for the Condon Report study. After thorough analysis to prove a hoax, the Condon Report admitted the photographs are evidence that flying disks of unknown do fly in our skies, until Philip J. Klass indicated the pictures are a hoax, which Dr. Bruce Machabee then again refuted.
Trent photograph A, close up.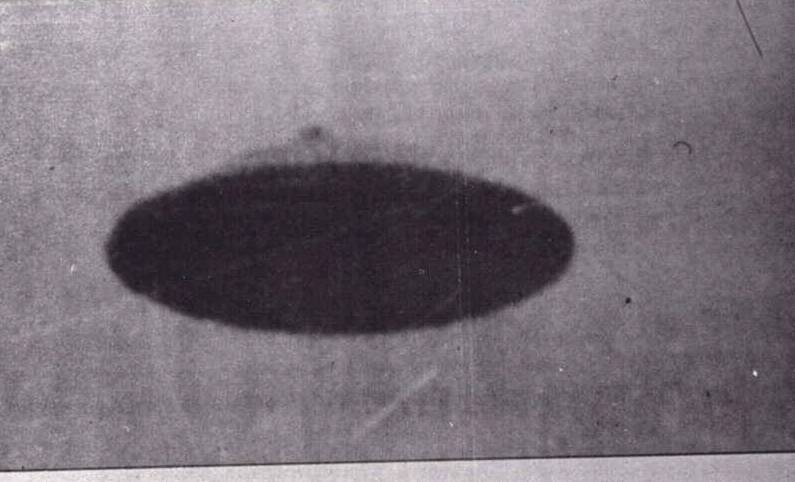 Trent photograph B, close up.