Accueil

Le film couleur de Great Falls, Montana, 15 Août 1950:
"Filmez-donc ces fameux OVNIS," dirent les sceptiques. Eh bien voilà un film. "Les vidéos peuvent être truquées, avec toutes ces techniques modernes" répliquent les sceptiques. Bien sur, mais celui-ci n'est pas une vidéo faite sur PC mais un film couleur de 1950. "Ce ne sont que des avions ou des oiseaux ou des météores," dirent les sceptiques. "Non, c'est un NON IDENTIFIE," dit le Capitaine Edward Ruppelt en charge de l'étude des OVNIS de l'US Air Force, après analyses. "Ne parlons plus de ce film," fut la décision des sceptiques de 1950. "Filmez donc ces fameux OVNIS," continuent à marteler les sceptiques modernes.
DANS CE DOSSIER:
LE RAPPORT CONDON:
Here is a frame which illustrated the Condon Report study of the Mariana film, with its original caption.
The full report is here.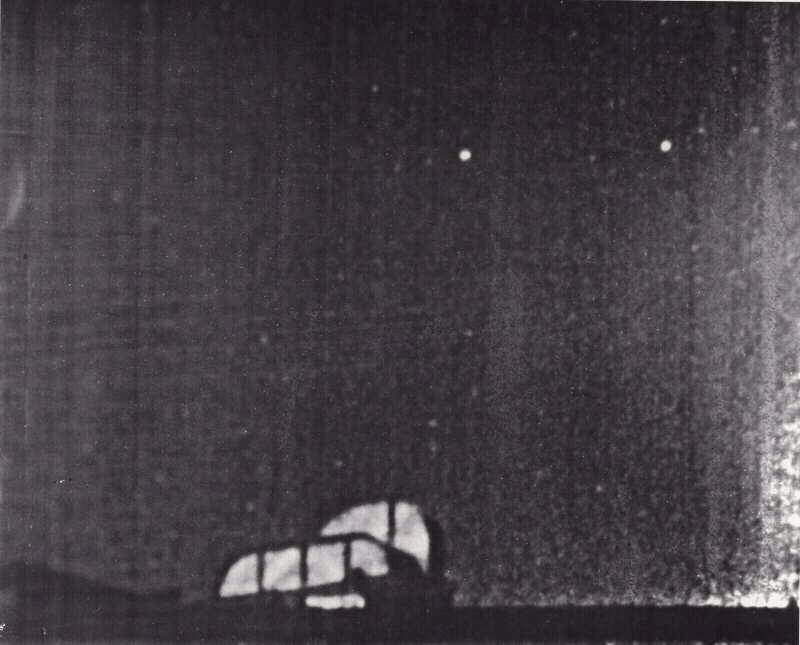 Plate 27
Portion (about 1/3) of a frame (approx. no. 114) of the Great Falls notion picture. At bottom edge of frame are ventilator ducts on a nearby building.