The alleged sighting at Cussac, France, August 29, 1967:
Documents - The first mention in LDLN magazine:
The sketch and text that follow were published in the ufology magazine Lumières Dans La Nuit (LDLN) #90, page 6, for September / October 1967.
It seems obvious that the magazine reproduced a newspaper article; however they did not specify which newspaper and gave no publishing date.
However, there is a strong similarity with the article in the Paris-Jour tabloid for September 2-3, 1967. This suggests that both LDLN and Pari-Jour used a "standard" article that appeared in the newspapers, maybe a Press agency text.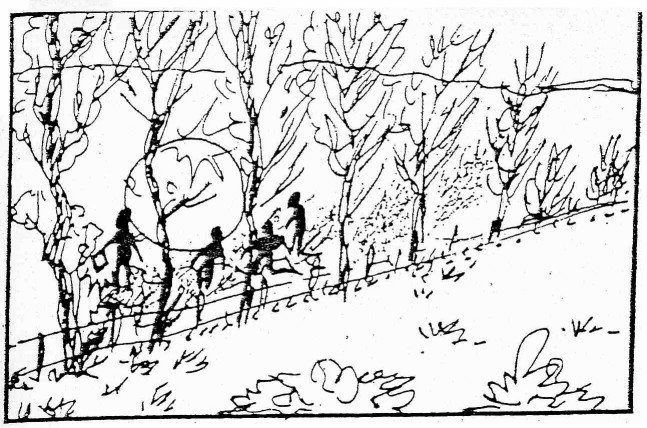 CUSSAC AUGUST 29, 1967
THESE DWARVES DRESSED IN BLACK PLUNGE IN A DAZZLING MACHINE
SAINT-FLOUR. -- "I saw small men dressed in black plunge in a very brilliant machine" - between two sobs François [X], 13 years old, told to the villagers of Cussac (Cantal) the strange encounter he had just made in company of his sister.
It is while going to keep the cows that François and Anne-Marie saw at the entry of the field dwarves dressed of black outifts. First taking them for other children, they approached them; which caused their escape at once. "I climbed on the slope and I saw them dive into a machine that dazzled me. It did not leave immediately for a dwarf came out, walked some steps and again plunged into it. Then all disappeared. What is for sure, is that all the cows started to below.", the young boy told.
The father of the two children, who is also a mayor of the commune, alerted at once the gendarmes who could not gather other testimonies. At most they learned that some time ago already one had heard say in the village that a big prize would reward anyone who first meets Martians...