UFOs in the daily Press:
The 1954 French flap in the Press:
The article below was published in the daily newspaper La Voix du Nord, Nord - Pas-de-Calais, France, page 1, October 14, 1954.
See the case file.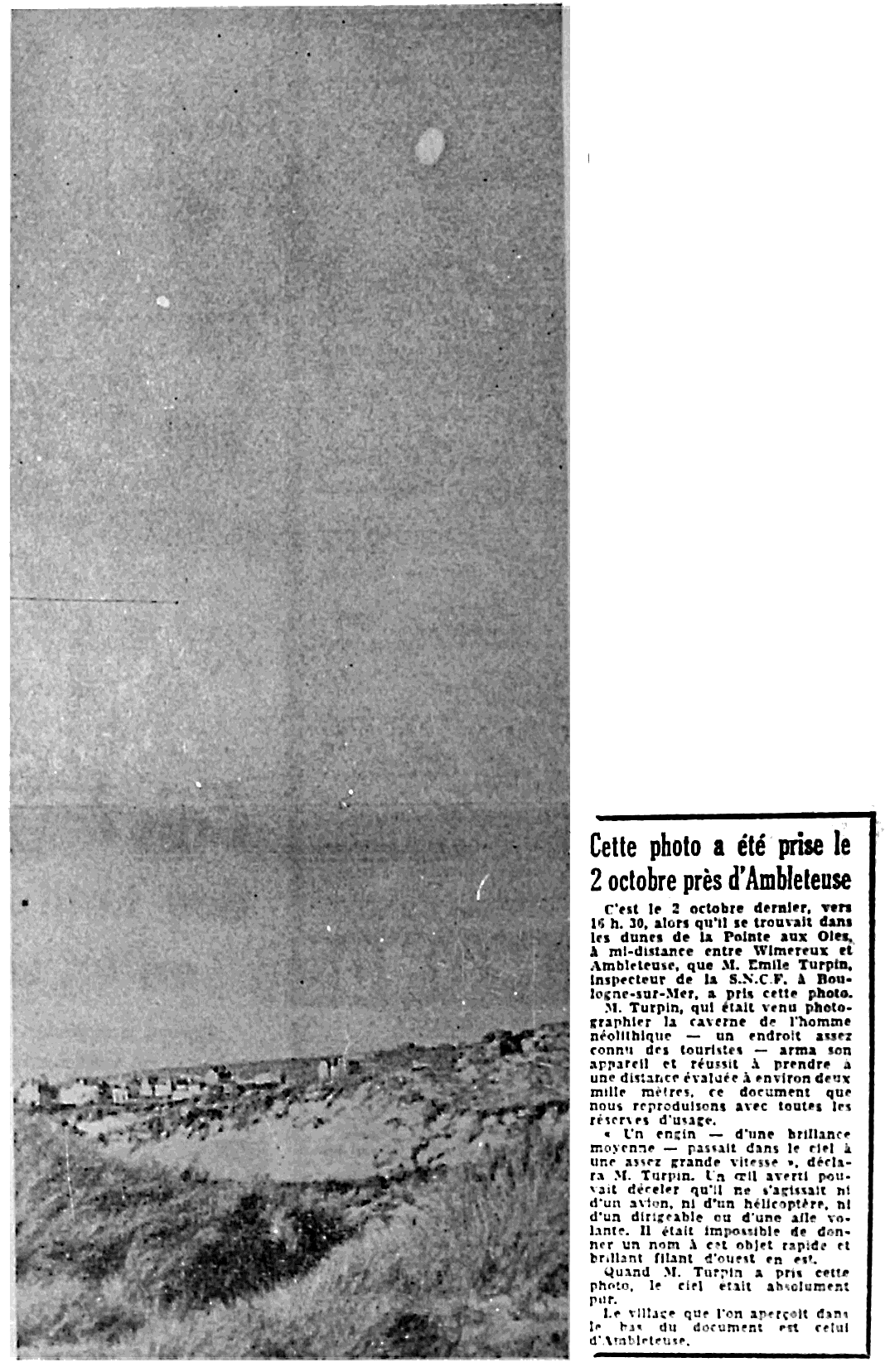 This photo was taken on October 2 near Ambleteuse
It is on October 2, around 4:30 p.m., while he was in the dunes of Pointe aux Oies, halfway between Wimereux and Ambleteuse, that Mr. Emile Turpin, inspector of the S.N.C.F. in Boulogne-sur-Mer, took this photo.
Mr. Turpin, who had come to photograph the cave of the Neolithic man - a place quite known to tourists - readied his camera and managed to take from a distance estimated at about two thousand meters, this document which we reproduce with all the usual reservations.
"A craft - of medium brightness - was passing through the sky at a fairly high speed," said Mr. Turpin. A discerning eye could tell that it was not an airplane, not a helicopter, not an airship and not a flying wing. It was impossible to give a name to this fast and brilliant object running from west to east.
When Mr. Turpin took this photo, the sky was absolutely clear.
The village that you can see at the bottom of the document is that of Ambleteuse.